Divorce Attorney in Columbus Ohio
---
Filing for Divorce in Columbus Ohio?
Call the Law Offices of Gary Gottfried today and consult with a divorce attorney in Columbus Ohio first: 614-297-1211.
Divorce and Separation Attorney: I am a certified by the Ohio State Bar Association in family law. I also serve as a member of the Ohio State Bar Association Family Law Specialty Board which certifies attorneys in family law. In addition, I am a fellow in both the American Academy of Matrimonial Lawyers (Past President-Ohio Chapter) and the International Academy of Family Lawyers.
Looking For a Divorce Attorney in Columbus OH?
With over 30 years of courtroom experience as a divorce attorney, our law firm takes a creative approach to complex family law issues in Columbus Ohio. Our law firm proudly serves the City of Columbus and beyond. The law office of Gary J. Gottfried is located in Westerville OH, but our divorce attorneys provide expert and compassionate legal service nationally, internationally and within Central Ohio. If you are looking for a divorce attorney in Columbus Ohio, then you have chosen the best! Gary J. Gottfried and his team of Family Law practitioners provide award-winning legal service both locally in Columbus OH and internationally within the realm of The Hague Convention. When you choose Gottfried Law to represent you as your divorce attorney in Columbus Ohio, then you have chosen to be a part of a winning team!
Family Law and Divorce Attorney serving Columbus OH
Gary J. Gottfried, an OSBA Certified Family Law Specialist, has more than 30 years of experience serving the people of Columbus Ohio and around the world (Hague Convention) in divorce and related family law matters. If you are in need of a divorce attorney in Columbus Ohio that will guide you through the process, then contact Gottfried Family Law offices now.
The Decision of Hiring a Divorce Attorney in Columbus OH
The decision to seek a divorce is one of the most emotional and challenging choices you will ever make, especially if you have children. Divorce also involves retirement, business and other legal questions that must be resolved. It can be a stressful and emotional process. It is a rare occurrence in any one person's life, but we have been here before. We can help you understand the basic issues of family law, and give you straight answers to your questions. Call us today make an appointment with a divorce attorney who serves Columbus OH.
Our Divorce Attorneys Handle Complex Legal Issues
Divorces involving significant assets and high-profile individuals involve a number of issues that are not common to other divorces. At Gary J. Gottfried Co., LPA serving Columbus Ohio, we have significant experience handling substantial asset cases. Our attorneys regularly represent both men and women dealing with the personal, business, and financial issues associated with the dissolution of a marriage.
Experienced Divorce Lawyers serving Columbus Ohio
Many substantial asset divorce cases involve an intricate combination of joint property and separate property. We will employ accountants, forensic accountants, business valuation experts, and real estate experts to help us determine the value of assets when they were acquired, and whether they are part of the marital estate. Our Columbus Ohio divorce attorneys routinely deal with a host of asset allocation issues associated with high-asset disputes:
Your Divorce Attorney will Help You with Disputes in Columbus OH
Business valuations
Divorce tax planning
Professional practice valuations
401K, pensions, and other retirement accounts
Investment accounts and investment portfolios
Trusts
Commingled assets
Qualified Domestic Relations Order (QDRO)
Film, book and music royalties
Stocks and bonds
Debt allocation
Real property
Division of Personal Property (including the allocation of vehicles and water craft)
A Divorce Lawyer Serving Columbus Ohio
Since a majority of the Ohio divorce statutes target middle income divorce matters, child support, custody and visitation disputes are often intensified in high-end and high profile divorces. We understand that regardless of the financial situation of the people involved, divorce is always difficult and our attorneys work closely with our clients from Columbus to guide them through the process. We work with you to understand the totality of your situation and help get a marital dissolution agreement that protects your long and short-term interests.
Legal Terminology: Divorce or Dissolution?
Often, people are confused about the difference between a divorce, dissolution of a marriage and a separation. Basically, a divorce is the termination of a person's marriage. Marriage dissolution is the termination of a marriage by agreement, so essentially they are the same thing. The spouses separate and a court rules on the division of property, alimony (spousal support), child support, custody, and visitation.
There are other arrangements or types of separation that exist and fall short of an actual divorce in Columbus OH:
Trial separation, Columbus OH
When a couple lives apart for a test period, to decide whether or not to separate permanently, it's called a trial separation. Even if they don't get back together, the assets they accumulate and the debts they incur during the trial period are usually considered jointly owned.
Living apart, Columbus OH
Spouses who no longer reside in the same dwelling are said to be living apart. In some states, living apart without intending to reunite changes the spouses' property rights. For example, some states consider property accumulated and debts incurred between living apart and divorce to be the separate property or debt of the person who accumulated or incurred it.
Permanent separation, Columbus OH
When a couple decides to split up, it's often called a permanent separation. It may follow a trial separation or may begin immediately when the couple starts living apart. In most states, all assets received and most debts incurred after permanent separation are the separate property or responsibility of the spouse incurring them.
Legal separation, Columbus OH
A legal separation results when the parties separate and a court rules on the division of property, alimony, child support, custody, and visitation -- but does not grant a divorce. The money awarded for support of the spouse and children under these circumstances is often called separate maintenance (as opposed to alimony and child support).
Division of Assets, Columbus OH
Should two parties decide to divorce, a full and accurate determination of their assets must be made. Once the assets are determined, then those assets are divided. This division is not always a 50/50 split due to each spouse's income history, pre-marital assets and other factors related to the care of any children. There is no standard to the division of property because it is whatever the parties determine. For example, consideration must be given to 401k plans, which are in the name of one spouse, but was accumulated during the course of the marriage. When the divorce is finalized, a QDRO would be issued to transfer qualified retirement plans on a tax-free basis. Spousal support should be gender neutral as well as appropriate and reasonable. The allocation of child support, however, is based on a state formula. Our divorce attorneys would assist you in determining who pays what, to whom. Contact us for legal advice in Columbus Ohio.
Do You Have Additional Legal Questions For a Divorce Lawyer?
An experienced divorce attorney can offer you legal advice for your situation. Our law firm is always at your service and proudly serves the city of Columbus! Our 24-hour voice mail service (614-297-1211) and fax service (614-297-6387) will receive your call or fax at any time or you may contact us by email or just fill out the contact form. Gary J. Gottfried Co. and our team of divorce attorneys proudly serve the city of Columbus Ohio!
Our divorce attorneys are always available to respond to your legal needs in Columbus Ohio. You can rely on our experienced divorce attorneys for expert legal advice. When you contact us, you will find that our legal team always welcomes the opportunity to assist you.
Did You Know? Franklin County Has Most Divorce and Dissolution Cases in Ohio... Contact an experienced divorce attorney to help you with your case. Our law firm proudly services Columbus Ohio with experienced legal advice. A divorce lawyer can help you through this emotional process. Schedule an appointment with us today and we will be happy to help you with the legal process.
Westerville Family Law Office Serving Columbus Ohio
Our Family Law offices are in Westerville, but our highly rated divorce attorneys, provide legal service nationally, internationally and within the city of Columbus OH. Gottfried Law is is a highly rated divorce attorney with over 30 years of courtroom expertise. We are a Top 50 Family Family Law firm representing Columbus Ohio. If you need legal advice within the realms of family law, then be assured that our specialized divorce attorneys are here to help!
Why Hire Gary J. Gottfried Co. to Represent You as your Divorce Attorney in Columbus Ohio?
More than 30 Years experience as a divorce Attorney in Columbus OH
The National Advocates top 100 divorce attorney in Columbus OH
Super Lawyers top 50 divorce attorney in Columbus OH
AVVO Rated 10/10 Stars as a divorce attorney in Columbus OH
Internationally acclaimed divorce attorney serving Columbus OH
Divorce Attorney in Columbus Ohio
Serving the capital and largest city within the state of Ohio. We are proud to represent the 15th largest city in the United States, with a population of 850,106. Gary J. Gottfried Co is a Divorce Attorney Serving the entire city of Columbus OH: 43002, 43004, 43016, 43017, 43026, 43035, 43054, 43065, 43068, 43081, 43082, 43085, 43109, 43110, 43119, 43123, 43125, 43137, 43147, 43201, 43202, 43203, 43204, 43205, 43206, 43207, 43209, 43210, 43211, 43212, 43213, 43214, 43215, 43217, 43219, 43220, 43221, 43222, 43223, 43224, 43227, 43228, 43229, 43230, 43231, 43232, 43235, 43240.
Capital University Divorce Attorney, Columbus OH
Capital University Law School transformed from the Columbus Law School, which was founded in 1903. Since its affiliation with Capital University in 1966, the law school has grown. Its faculty now stands at 56 and its Law Library holdings have increased to more than 265,000 volumes, periodicals, and microfilms.
In 2011, the National Jurist magazine, as well as preLaw magazine named Capital as one of the nation's top law schools in preparing students for legal careers in public service. In 2012, the magazines listed Capital as one of the nation's top law schools in terms of preparing its students for the bar exam. In 2014, Capital was named to the National Jurist Magazine's "Honor Roll" of law schools that provide practical legal education. In 2015, Capital was once again listed in the National Jurist Magazine's "Honor Roll" of law schools that deliver a practical, experiential legal education.
Gary J. Gottfried Co. is a divorce attorney with decades of experience in divorce law. Our law firm proudly serves the entire city of Columbus Ohio and beyond.
Gottfried Law will help you as a divorce attorney in Columbus, Ohio.
Contact Us Now
Testimonials
Gary has fantastic response to questions. Highly recommended!
- 100% Client Recommended on Lawyers.com
Our Location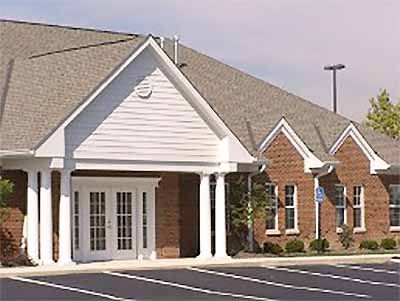 GARY J. GOTTFRIED CO. LPA
Family Law Attorneys
608 Office Parkway, Suite B
Westerville, OH 43082
Telephone (614) 297-1211
Fax (614) 297-6387

Get directions to our Columbus, Ohio divorce attorney's office.
What Do Our Clients Say?
Find out what our clients are saying are saying about us as a Columbus, Ohio divorce attorney.
Gary J. Gottfried is a divorce attorney that provides his expert legal service in Columbus, Ohio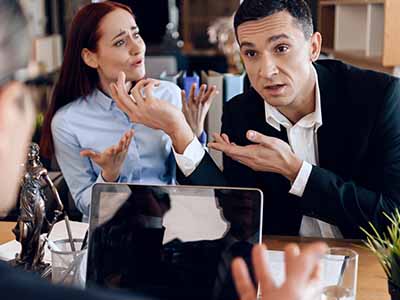 Gary Gottfried handled my divorce. His knowledge and experience was evident from our first meeting on.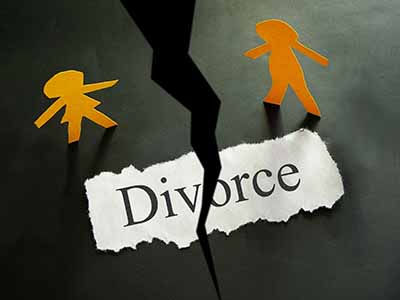 I had real peace of mind regarding my case because he was my attorney.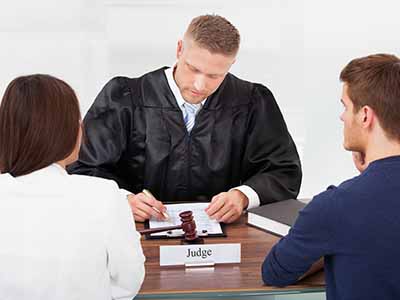 I would hire Gary J. Gottfried in any other future issues I may have. I would recommend him to any and everyone.
Columbus, Ohio Divorce Attorney
Average rating:
13 reviews
Jul 9, 2018
Divorce attorney in Columbus, Ohio - 5 Star rating!
I sincerely recommend the Gary J. Gottfried as a divorce attorney in Columbus, Ohio. My name is Michele Stiggle and you can see my 5 star review on Facebook.
Jan 19, 2018
Extraordinary Legal Representation
My divorce and ensuing custody battle was one of the most painful and emotionally draining experiences I have ever faced. From the beginning, Gary instilled a feeling of confidence in me and was there for me every step of the way. Gary and his staff were always available for questions and guidance. Gary is not only an outstanding, experienced attorney but one that I was able to forge a trusted relationship with. If you are looking for an accomplished, personable, trustworthy attorney to represent and guide you through a very difficult process Gary is absolutely the right attorney for you! I am happy to state my case ended up working out with the best results possible. I am very satisfied with the service I received as well as the final results!
Oct 10, 2017
I hired a divorce attorney in Columbus, Ohio
I hired Gary Gottfried to help with a custody issue. Mr. Gottfried was extremely helpful, knowledgable and I received exactly what was needed in the situation. He is an amazing communicator, always kept me up to date on every detail and made me feel at ease in a very uneasy situation. Mr. Gottfried always made sure my child's best interest was first and foremost. I would hire him in any other future issues I may have. I would recommend him to any and every one.
Jul 16, 2017
Thank you for representing me as my divorce attorney in Columbus, Ohio!
Gary Gottfried handled my divorce. His knowledge and experience was evident from our first meeting on. He was straightforward yet compassionate in preparing me. I felt informed every step of the way, including what my responsibilities were, the status of the case as it progressed, and what to anticipate next. His staff is likewise accommodating and reliable. Gary was clearly respected by opposing counsel, which further demonstrated his professionalism. I recommend Gary Gottfried to anyone seeking a Family Law attorney.
May 27, 2017
Gary Gottfried
The end result of my divorce was better than expected ... the process was at times frustrating due to unclear communications and delays by the Court, the parties involved, and scheduling. Gary was knowledgeable, professional and responsive. His staff also provided on-going assistance and continuity when Gary was unavailable. There were some errors not corrected in court documents so I would encourage careful examination of drafts but that responsibility goes two ways. Financial terms were fair and flexible as the case neared its conclusion. I would recommend others to consult with Gary and utilize his services for divorce proceedings. While he may project a timeline for your case, circumstances will undoubtedly affect the real time frame... in a stressful scenario such as divorce, understanding what your counsel can and cannot control is critical to your sanity and well-being. Ask your attorney lots of questions regarding possible roadblocks and problems that can occur during the process. Gary has great experience but as an expert needs to interpret the law and possible results in some simpler and understandable terms for the novice of a divorce proceeding.
May 21, 2017
Hague convention and divorce
Gary is a very smart and dedicated lawyer. He keeps reasonable business hours and is very prompt to respond to communication. He knows so much about law that it's constantly educational to be in his presence. He has a good sense of humor but doesn't beat around the subject. He has a straightforward manner that is important and he follows the legal process exactly. He is patient and able to read people well. He is expensive, but worth it. His entire firm is wonderful.
May 21, 2017
Wonderful attorney!
Gary was cool calm and collected. When we went to court and I was worried he had everything figured out.
May 16, 2017
Gary Gottfried, LPA
Throughout a very long and arduous divorce, Mr. Gottfried guided my case through a successful negotiation and settlement. I would highly recommend his talent, skills and knowledge.
May 9, 2017
Best Columbus, Ohio divorce lawyer!
I retained Mr. Gottfried after my dissolution turned nasty, from a suggestion from a friend. It didn't take very long to figure out my money was well spent. I would definitely recommend him and his team to anyone!
Jan 22, 2017
Outstanding Columbus, Ohio divorce lawyer
Gary J. Gottfried Co., LPA is a boutique law firm specializing exclusively in the practice of family law. This focus means our clients receive the finest representation in the area of family law.