Understanding International Family Law
International family law is the branch of family law or matrimonial law that handles all family matters such as marriage, divorce, civil unions, same-sex relations, child abuse, child abduction, child support and much more.
Gottfried law handles all of these international family law issues and specializes in the following:
Our international divorce lawyers have extensive experience handling the issues of divorce, child custody and visitation, and property division in the international arena. Divorce attorney Gary Gottfried has worked on groundbreaking cases involving child custody, parental kidnapping, and The Hague convention.
Child abduction, whether across state lines, or international boundaries, is a tragedy for those involved. Our law firm has assisted many families in these situations. Gary Gottfried was lead counsel in Friedrich v. Friedrich, which is the leading case in the world related to the Hague Convention and International Child Abduction. The Hague Convention applies to the prompt return of children to their country of habitual residence, so long as the two countries involved has signed the Hague Convention. Gary Gottfried is also a published co-author on the topic of international family law.
Contact Us Now
"*" indicates required fields
Testimonials
Gary has fantastic response to questions. Highly recommended!
- 100% Client Recommended on Lawyers.com
Our Location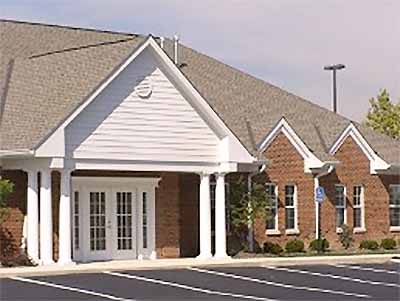 GARY J. GOTTFRIED CO. LPA
Family Law Attorneys
608 Office Parkway, Suite B
Westerville, OH 43082
Telephone (614) 297-1211
Fax (614) 297-6387

Get Help With Your International Divorce!
Get legal advice regarding international family law for all countries throughout the globe.
China
India
United States
Indonesia
Brazil
Pakistan
Nigeria
Bangledesh
Russia
Mexico
Japan
Ethiopia
Phillipines
Egypt
Viet Nam
DR Congo
Germany
Iran
Turkey
Thailand
United Kingdom
France
Italy
Tanzania
South Africa
Myanmar
South Korea
Kenya
Colombia
Spain
Argentina
Uganda
Ukraine
Algeria
Sudan
Iraq
Poland
Canada
Afghanistan
Morocco
Saudi Arabia
Peru
Venezuela
Uzbekistan
Malaysia
Angola
Mozambique
Nepal
Ghana
Yemen
Madagascar
North Korea
Côte d'Ivoire
Austrialia
Cameroon
Niger
Sri Lanka
Burkina Faso
Romania
Malawi
Mali
Kazakhstan
Syria
Chile
Zambia
Guatemala
Netherlands
Zimbabwe
Ecuador
Senegal
Cambodia
Chad
Somalia
Guinea
South Sudan
Rwanda
Tunisia
Belgium
Cuba
Benin
Burundi
Bolivia
Greece
Haiti
Dominica Republic
Czech Republic
Portugal
Sweden
Azerbaijan
Jordan
Hungary
United Arab Emirates
Belarus
Honduras
Tajikistan
Serbia
Austria
Switzerland
Isreal
Papua New Guinea
Togo
Sierra Leone
Bulgaria
Laos
Paraguay
Libya
El Salvador
Nicaragua
Kyrgyzstan
Lebanon
Turkmenistan
Singapore
Denmark
Finland
Slovakia
Congo
Norway
Eritrea
State of Palestine
Costa Rica
Liberia
Oman
Ireland
New Zealand
Central African Republic
Mauritania
Kuwait
Croatia
Panama
Moldova
Georgia
Bosnia & Herzegovina
Uraguay
Mongolia Albania
Armenia
Jamaica
Lithuania
Qatar
Namibia
Botswana
Lesotho
Gambia
TFYR Macedonia
Slovenia
Gabon
Latvia
Guinea-Bissau
Bahrain
Swaziland
Trinidad and Tobago
Timor-Leste
Equatorial Guinea
Estonia
Mauritius
Cyprus
Djibouti
Fiji
Comoros
Bhutan
Guyana
Montenegro
Solomon Islands
Luxembourg
Suriname
Cabo Verde
Maldives
Brunei
Malta
Bahamas
Belize
Iceland
Barbados
Vanuatu
Sao Tome and Principe
Samoa
Saint Lucia
Kiribati
St. Vincent and Grenadines
Tonga
Grenada
Micronesia
Sychelles
Andorra
Dominica
Saint Kitts and Nevis
Marshall Islands
Monaco
Liechtenstein
San Marino
Palau
Nauru
Tuvalu
Holy See