Domestic Partnership
Same Sex Relations Issues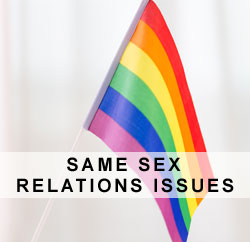 Understanding Domestic Partnerships and Same Sex Relations Issues
At the law offices of Gary J. Gottfried, we believe at looking at every situation that is brought to us on an individual basis. This includes all same sex couples and domestic partnership issues. We see a domestic partnership as two people who have joined their lives; we look past the issue of gender and focus on the intimate agreement they decided to enter into when they became a couple.
Unfortunately, Ohio has approved a ban on same-sex marriage and toughened their stance on this issue with a marriage protection amendment. However, at the law offices of Gary J. Gottfried, Co., LPA, our viewpoint allows us to work around these constraints and help domestic partnership couples deal with the same family law issues that many married couples face.
We believe in helping domestic partnership couples address their legal concerns with dignity and options. If you have a family law issue and want a firm that is at the forefront of domestic partnership legal solutions, contact us today to see how our family law attorneys can help you.
Creative Solutions for Same Sex Couples
Although Ohio does not recognize civil unions or same sex marriages that took place in another state or country, we can still help you find viable legal avenues to help resolve any of the following issues using our extensive experience of domestic relations law:
Dissolution of a partnership, including division of property and property rights
Parental rights
Co-custody agreements for children being raised by same sex couples
Adoption by one of the parents
Medical directives
Domestic violence protection through the petition for a restraining order
Our domestic partnership lawyers are here to help you navigate the law to find appropriate solutions to recognize your decisions legally as a couple or dissolve your partnership amicably in a way that will help ensure everyone is protected. With over 30 years of legal experience, OSBA Certified Family Law Specialist, Gary Gottfried believes in keeping ahead of the law, and our firm prides itself on keeping up to date by continuously reviewing new case outcomes, current events and changes in legislation.
We are also familiar with the Ohio Domestic Partnership Registry and can advise you of the work that this GLBT organization is doing for homosexual couples when it comes to help gay and lesbian residents of Ohio banding together for equal protection and acknowledgement under the law.
Our 24-hour voice mail service (614-297-1211) and fax service (614-297-6387) will receive your call or fax at any time, or you may contact us via the internet.
We are always available to respond to your legal needs and would welcome the opportunity to assist you. Contact us if you need help paving the legal way for your domestic partnership issue to be resolved.
Contact Us Now
"*" indicates required fields
Testimonials
Gary has fantastic response to questions. Highly recommended!
- 100% Client Recommended on Lawyers.com
Our Location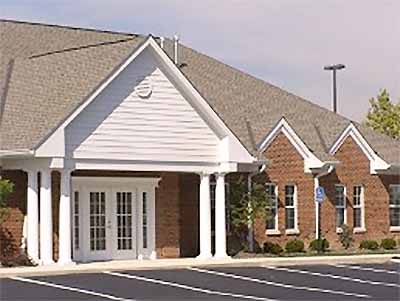 GARY J. GOTTFRIED CO. LPA
Family Law Attorneys
608 Office Parkway, Suite B
Westerville, OH 43082
Telephone (614) 297-1211
Fax (614) 297-6387