What You Should Know About Child Custody Law
What is commonly known as "custody" is referred to in Ohio courts as the allocation of parental rights and responsibilities. Parents who have "custody" are now, instead, designated as the residential parent and legal custodian. However, since the concepts are the same, the term "custody" is used here.
Possible Child Custody Legal Outcomes
There are a number of possible outcomes with respect to custody, including: (1) sole custody, in which the court awards custody of all children to one parent only; (2) shared parenting, in which the court awards custody of all children to both parents; and (3) split custody, in which the court awards custody of at least one child to each parent.
Child Custody Legal Rights
The legal relationship of the parties has a significant impact when it comes time for a court to make an original custody determination. For married parties, both parents have equal legal custody of their child and, consequently, are on equal footing before the court when terminating their marriage. For unmarried parties, the mother has custody and the father has no legal custody rights until the same is established by a court – even if the father's paternity has been established and/or a child support order is in place.
Third Party Child Custody Laws
With respect to "third party" custody (e.g. grandparents, relatives, same sex parties), the moving party must prove the constitutional standard of unsuitability as it relates to the biological parent(s) in order to obtain custodial rights. While this standard generally requires the moving party to prove that the biological parent is "unfit" to parent, the moving party (particularly in same sex custody cases) can also attempt to prove that the biological parent waived their constitutionally protected parenting rights.
Child Custody Law: Statutory Factors
Ohio courts typically make custody determinations and decisions regarding parenting / companionship time based upon a standard of what is in the best interests of the child (except that unsuitability must first be proven in "third party" custody cases). When evaluating what is in the best interests of a child, the court must consider the statutory factors found at R.C. 3109.04(F)(1).
R.C. 3109.04(F)(1) Factors are as Follows:
The wishes of the child's parents regarding the child's care;
The wishes and concerns of the child, as expressed to the court if the court has interviewed the child in chambers
The child's interaction and interrelationship with the parents, siblings and any other person who may significantly affect the child's best interest;
The child's adjustment to the child's home, school and community;
The mental and physical health of all persons involved;
The parent more likely to honor and facilitate court-approved parenting time or visitation;
Whether either parent has failed to make all child support payments;
Whether either parent has committed acts of domestic violence or any act that resulted in the child being adjudicated an abused or neglected child;
Whether the residential parent or one of the parents subject to a shared parenting decree has denied parenting time to the other parent;
Whether either parent has established a residence (or is planning to) outside of Ohio
What to Expect with a Child Custody Case
Like child support, custody and parenting time can be modified during any period of time that an Ohio court maintains jurisdiction over a child. Whether a party is seeking to change custody and/or modify parenting time can dictate what standard the court will apply (e.g. change of circumstances and/or best interests of the child), as can the county in which a case is pending for the reason that Ohio appellate courts continue to develop precedent after a key Supreme Court of Ohio decision in 2007 in Fisher v. Hasenjager, 116 Ohio St.3d 53, 2007-Ohio5589.
Your Experienced Child Custody Attorney
The attorneys at Gary J. Gottfried Co., L.P.A. have litigated child custody cases throughout trial courts in Ohio and have experience handling appellate issues through the highest court in the state, the Supreme Court of Ohio. Additionally, since his role as lead counsel in Friedrich v. Friedrich, 78 F.3d 1060 (6th Circ. 1996), Gary Gottfried has counseled many families in federal custody cases seeking the return of children pursuant to the Hague Convention. With their vast experience and continued focus on remaining informed of all developments in the law, the attorneys at Gary J. Gottfried Co., L.P.A. will be able to assist you with any child custody issue(s) that you are confronting.
Directions to Gary J. Gottfried, Child Custody Attorney in Westerville Ohio
If you would like to meet with us regarding a Child Custody case: Directions to our Law Office
When divorce occurs in a family with children, it is essential that care be taken so the children are not harmed in the process. Our law office offers caring and sensitive legal representation throughout central Ohio. We also represent clients with custody disputes that cross state or international boundaries.
Child Support & Child Custody Attorney
What about Child Support? We help both mothers and fathers to work out the right solution to ensure that you receive the support you need to continue living. Will you have to pay spousal support? We have helped thousands of people in Columbus, Franklin County and all around central Ohio and around the world face these questions. You should know that alimony, which in Ohio is called "spousal support", can be awarded to either spouse. The length of the parties' marriage, their ages, level of employment of the spouse, their finances and quality of life or life style are all considerations, along with potential, the impact of one parent assuming the role of a home maker or stay at home parent as well as the employment possibilities of the spouses tend to cause the greatest influence on the decision whether to award or not award spousal support. We will give you a straight answer, even if you may not like what we have to say. Divorce can be a complex process, and we are here to help you through it. Please contact us so that we can start listening.
Contact Us Now
"*" indicates required fields
Testimonials
Gary has fantastic response to questions. Highly recommended!
- 100% Client Recommended on Lawyers.com
Our Location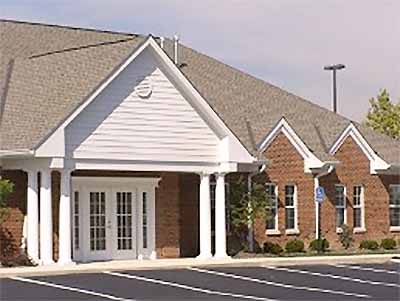 GARY J. GOTTFRIED CO. LPA
Family Law Attorneys
608 Office Parkway, Suite B
Westerville, OH 43082
Telephone (614) 297-1211
Fax (614) 297-6387