Family Mediation and Arbitration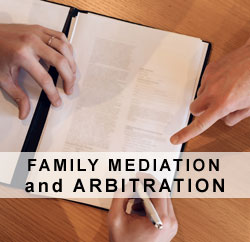 What You Should Know About Domestic Relations Appeals
Sometimes a legal decision is not acceptable and needs to be revisited because the points of law were not dealt with correctly, or there was a procedural mishap. If you have a domestic relations legal issue that has been decided before a court of law and feel it should be appealed, you should seek out a family law attorney who is not only experienced with all types of domestic relations issues and the applicable law, but who is also familiar with appellate work and the appeals process.
At the law office of Gary J. Gottfried, Co., LPA, we help people in Ohio and throughout the world who need experienced appellate representation when facing a particularly difficult domestic relations decision. People look to us because of our heavy involvement throughout the legal community when it comes to domestic relation legal issues, and we are routinely called upon by family law judges, magistrates and other family law attorneys to brief them on case law updates in the area of family law.
If you have a decision you believe needs to be appealed, we encourage you to contact our firm, and allow us to review the case and the decision to see how we can help you.
We Handle Domestic Relations Appeals in State and Federal Court
Our dedicated domestic relations attorneys have filed numerous appeals concerning all types of family law issues, including:
Custody and the allocation of parental rights
Spousal support
Division of property, including identifying separate (non-marital) property correctly from marital assets that are subject to division
Allocation and proper valuation of retirement benefits
Issues related to imputation of income, such as voluntary underemployment and voluntary impoverishment
Non-parental rights, including step-parent and grandparent interests
Business valuation and accurate valuation of good-will, business and professional practices
Same sex and domestic partnership family law issues from division of property, co-custody agreements and awarding of employee benefits
Parental kidnapping and custody issues with international implications
In many instances, domestic relation issues trigger state and federal legislation, so we can file an appeal in either court. We will always discuss your legal options and present you with strategies about which court may be the best arena to litigate the appeal.
We also are here to help gay couples assert their legal rights through the appellate process, whether it be trying to have a civil union be recognized or taking a different approach and looking at an issue from the standpoint of two people trying to legally formalize an agreement on a particular issue, such as investing in a property together.
Our 24-hour voice mail service (614-297-1211) and fax service (614-297-6387) will receive your call or fax at any time, or you may contact us via the internet.
We are always available to respond to your legal needs and would welcome the opportunity to assist you. Contact us if you are looking for attorneys who are not afraid of a challenge and relish the opportunity to help change the law to help society.
Contact Us Now
"*" indicates required fields
Testimonials
Gary has fantastic response to questions. Highly recommended!
- 100% Client Recommended on Lawyers.com
Our Location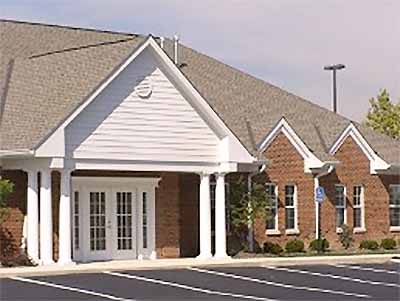 GARY J. GOTTFRIED CO. LPA
Family Law Attorneys
608 Office Parkway, Suite B
Westerville, OH 43082
Telephone (614) 297-1211
Fax (614) 297-6387