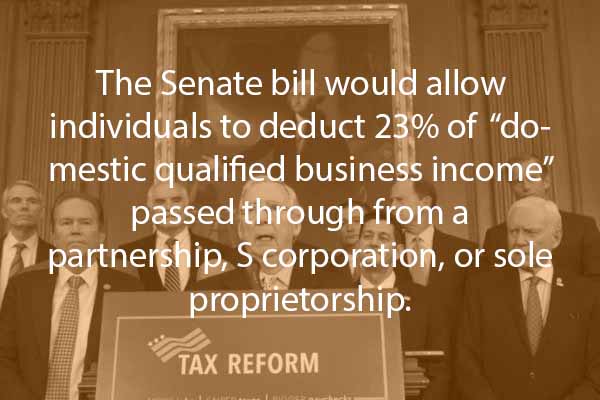 The Senate Passed it's Version of Tax Reform
December 8, 2017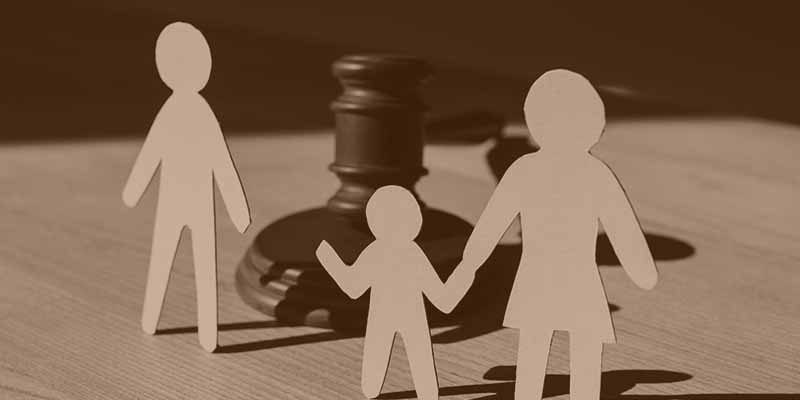 Sajid Mullaji v. Waheeda Mollagee
August 25, 2020
Talking Prenups With Clients: 6 Prenuptial Tips
Original Article by: Kimberly Foss of Empyrion Wealth Management
Many of my clients walk down the aisle with the security of a prenuptial agreement. Because the foundation of my work with clients is to plan for an unknowable future and ensure that they are prepared financially for whatever life throws at them, I almost always advise signing a prenup. Contact a Divorce Attorney in Columbus Ohio if you would like to discuss a prenuptial agreement plan.
But pitching the prenup isn't always easy; many clients initially view it as unnecessary and, well, unromantic.
My most compelling argument for a prenup is, of course, the high divorce rate, and the fact that not all states have clear laws about spousal support. Even tycoon Richard Branson (divorced once) has come out in their favor, blogging recently that "Prenups have the power to play a very important part in keeping divorcing families as civil as possible. We all sign contracts when making a commitment to enter into business, employment and even Internet access, so why not for something as serious as marriage?"
With the right attitude, arranging a prenup isn't difficult. After all, we're negotiating at a time when both parties see the future in a positive light. Plus, prenups are far more accepted now than even a decade ago.
I pave the way for prenups by asking single clients about their relationships; I mention, sometimes jokingly, that I hope when the time comes they will consider a prenup. That way, I'm rarely surprised by a quick engagement or wedding; it also gives me the chance to float the idea at a time when a client is less likely to react emotionally.
Sometimes it's the parent who pushes for an agreement. In one instance, a client's daughter had just inherited several million dollars from an aunt with whom she'd traveled extensively in Central America. The aunt's passion was to support local schools in the developing world, and she entrusted a large portion of her fortune to her niece with the unwritten understanding that she would carry on that work. My client convinced her daughter to protect those assets in a prenup.
Here, some tips for working with clients to create a successful prenup:
Get a head start – Negotiating a prenup takes time. My clients wouldn't dream of finding a photographer a week before the wedding; a prenup also demands advance planning. Six months is standard. Lead time is necessary because if the prenup is negotiated quickly and close to the wedding date, one side could later claim they signed under duress. This is a real worry in California because of a state law provision: "It shall be deemed that a premarital agreement was not executed voluntarily unless … the party against whom enforcement is sought had not less than seven (7) calendar days between the time the party was first presented with the agreement and advised to seek independent legal counsel and the time the agreement was signed."
Manage the romantics – Resistance to the prenup often comes from the partners who have more assets, and don't want to insult their future spouses (male or female) by painting them as gold diggers. My advice is simple: Get over it. When a male client recently complained about not wanting to "tarnish his love with a prenup," I advised him to present the prenup as protection for his fiancée — allowing us to lay out the terms for how he would continue to take care of her financially, even if someday their marriage were to dissolve.
Discuss both assets & liabilities – This is especially important given the amount of student debt young people carry. I recently spoke with a client whose daughter was getting married and had been told she didn't need a prenup because both parties had just graduated from law school and had little in the way of assets. (And indeed, the only times I don't press for a prenup are for young couples who don't have much to divide should the marriage unravel.) But in this case, there was a complication: Between his undergraduate and law degrees, the young woman's fiancé had accumulated close to $150,000 in debt. And that was something that certainly should not be shared in the event of a divorce.
Allow for (some) flexibility – Marriages can change over time. A decade in, for instance, a stay-at-home spouse might become the primary breadwinner. A prenup should be able to adapt as well. When the agreement is first drafted, for instance, it can include a clause calling for the review and renegotiation of the agreement at certain set points in time. Ten years is a popular mark, but in more complex situations — involving blended families, for instance — it could make sense to review the prenup earlier. Some agreements include vesting schedules for spousal support, with amounts increasing with the length of the marriage. I also have seen special provisions when one spouse sacrifices a career to raise a family. Pay special attention to second & third marriages. Clients entering second or third marriages with children are the most receptive to prenups. They may have experienced divorce proceedings that have turned sour; or they may simply have children to protect. Different states have different laws when it comes to inheritance, but a prenup can spell out how the spouses will support children from previous marriages. Note that here, too, it can be helpful to revisit the agreement as the years pass. For an example, take a female client who owns a vacation home, purchased during her first marriage. She might originally want her own children, not those of her second spouse, to inherit the property — but after a decade or more, she might find the families have blended so well she wants all the children to share the inheritance.
Think beyond money – Optimists might note that prenups can also outline joint financial goals, favored investment strategies, even the number of annual vacations. Many prenups now include a social media clause, for instance; both parties agree, in the event of a breakup, not to tweet or post on Facebook any negative comments or pictures about the other. New York–based attorney Ann-Margaret Carrozza recommends keeping this social media stipulation as broad as possible, to the point of including all online activity. "We want to guard against someone being able to defend themselves by saying 'Oh, I thought you looked good in that photo,'" she says. Speaking of Facebook: Even before they wed, founder Mark Zuckerberg and Priscilla Chan reportedly had a relationship agreement — essentially a pre-prenup — that included a stipulation that they go on one date a week.
Still a tough sell? Use star power – Everyone enjoys a good Hollywood story. When discussing prenups with my clients, I often find myself sharing this one with successful, hard-working women. Actress Gabrielle Union and her husband, NBA star Dwyane Wade, signed a prenup when they married in August 2014. Union asked for the agreement to protect her earnings, telling Yahoo Style at the time: "For women in Hollywood, when they're coupling, everything is about … latching on to a rising star, so you can kick your heels up. That's never been my story, ever. I make sure to let people know all of the hard work that's gone into my career. … Now that it's time to get married to a man who happens to play basketball and has done well for himself, I want to make it clear that I have in no way hitched my wagon to his star. I have my own wagon and star." For most noncelebrity clients, however, a prenup is essentially another insurance policy. Clients buy insurance for their homes although they don't expect them to burn down; even if they don't expect to die young, they buy term life insurance to protect their children. I look at a prenup the same way.
Blog by Kimberly Foss, CFP, CPWA, is a Financial Planning columnist and the founder and president of Empyrion Wealth Management in Roseville, Calif., and New York.