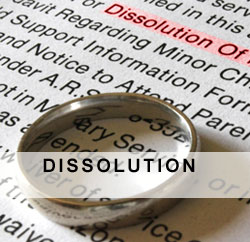 Are You Looking For a Dissolution Lawyer?
For more than 30 years, the Gottfried Law Office has served Ohio clients with excellent uncontested divorce or dissolution cases. Our attention to detail in your specific dissolution is crucial to making your case that much easier to go through. Our lawyers are very experienced and never fail to meet your needs and answer your legal and personal questions. We provide unparalleled personal attention to your questions and need through an uncontested divorce and marital dissolution.
Dial 614-297-1211 or E-mail: info@gottfriedlaw.com
Ohio Dissolution Attorney and Family Law
A dissolution is an termination of a marriage by agreed on by both parties to reach an agreement on all issues through the separation. During a dissolution, we do not discuss the reasons for the break-up or any allegations of fault. All issues are to be resolved before the dissolution can be filed. Then, we take the paperwork to be filed with the court. You will find our Family Law Attorneys' expertise to be greatly beneficial and supportive throughout your divorce.
Experienced Dissolution Attorney and Family Law Counsel in Ohio
Gottfried Law also practices many other areas of Family Law such as:
Our Dissolution Attorneys Handle Complex Legal Issues
Divorces involving significant assets and high-profile individuals involve a number of issues that are not common to other divorces. At Gary J. Gottfried Co., LPA serving Worthington Ohio, we have significant experience handling substantial asset cases. Our attorneys regularly represent both men and women dealing with the personal, business, and financial issues associated the dissolution of a marriage.
Legal Terminology: Divorce or Dissolution?
Often, people are confused about the difference between a divorce, dissolution of a marriage and a separation. Basically, a divorce is the termination of a person's marriage. Marriage dissolution is the termination of a marriage by agreement, so essentially they are the same thing. The spouses separate and a court rules on the division of property, alimony (spousal support), child support, custody and visitation.
What is a dissolution of marriage, and how is it different from a divorce?
A dissolution of marriage process may eliminate much of the divorce process and expense. Unlike a divorce, fault grounds are not at issue. Dissolution is often thought of as no-fault divorce.
Dissolution Petitions
A dissolution petition is not filed with the court until the parties have reached an agreement on all the issues that must be addressed in a divorce matter. Designation of a residential parent, parental rights, visitation, child support, spousal support, division of property, payment of debts, and payment of attorney fees must be considered in either case.
Do You Have Additional Legal Questions About Dissolution?
Our 24-hour voice mail service (614-297-1211) and fax service (614-297-6387) will receive your call or fax at any time or you may contact us via the Internet.
As specialists in Divorce and Dissolution Law, we are always available to respond to your legal needs and would welcome the opportunity to assist you.
Did You Know? Franklin County Has Most Divorce and Dissolution Cases in Ohio… Contact an experienced divorce attorney to help you with your case. Our law firm proudly service Upper Arlington Ohio with experienced legal advice. A divorce layer can help you through this emotional process. Schedule an appointment with us today and we will be happy to help you with the legal process.
Westerville Family Law Office Serving You!
Our Family Law offices are in Westerville, but our dissolution attorneys provide legal service nationally, internationally and within the city of Upper Arlington OH. Gottfried Law is is a highly rated dissolution attorney with over 30 years of courtroom expertise. We are a Top 50 Family Family Law firm representing Ohio. If you need legal advice within the realms of family law, then be assured that our specialized divorce attorneys are here to help!
Get Consultation Now
"Gary has fantastic response to questions. Highly recommended!"
- 100% Client Recommended on Lawyers.com
[fc id='1'][/fc]
Contact Us Now
"*" indicates required fields
Testimonials
Gary has fantastic response to questions. Highly recommended!
- 100% Client Recommended on Lawyers.com
Our Location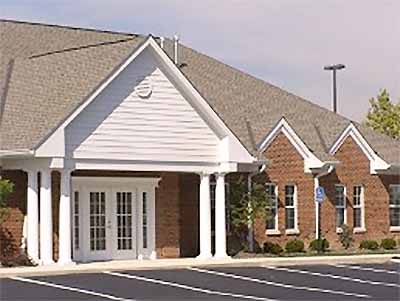 GARY J. GOTTFRIED CO. LPA
Family Law Attorneys
608 Office Parkway, Suite B
Westerville, OH 43082
Telephone (614) 297-1211
Fax (614) 297-6387

An Experienced Divorce Lawyer Serving You
Do you have an international marriage?
Contact Gary J. Gottfried Co. LPA to represent you as an
international divorce lawyer
.